When There Is A Needed Repair
Rely On Our Trained Technicians
Our qualified technicians have over 225+ years of combined experience. This extensive experience allows us to work on most makes and models of material handling equipment. You can depend on Harr's to provide qualified and experienced technicians to service your forklift.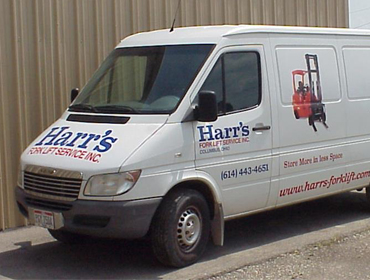 Repairs With Little Downtime
Our trained machine handling technicians and fully stocked service vans can help reduce repair costs by performing many services at your facility for your convenience.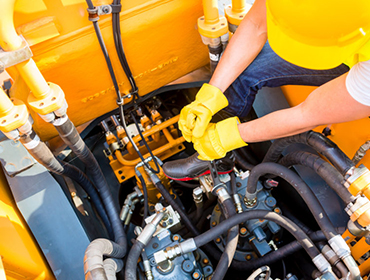 Repairs That Need Extra Attention
When the time comes when your forklift needs more work than what can be done onsite, our shop technicians can complete any repair in our complete shop facility.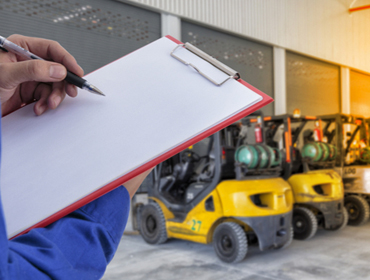 Preventative Maintenance Program
A Planned Maintenance Program will cut your forklift ownership costs. Our program will prevent unplanned down time and extend the life of your forklift. Maintenance plan below.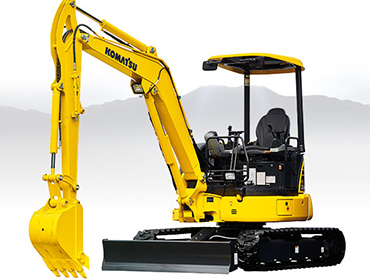 Light Construction Equipment
Reduce cost with a thorough inspection, general maintenance, mechanical repairs and general repairs. We work on most makes and models.
Preventative Maintenance Plan
Your preventative maintenance program will be tailored for your equipment based on the usage and environment. We will determine together the frequency in which your equipment will receive maintenance and provide the maintenance at a time that suits your needs.
Our Preventative Maintenance Plan Includes:
Full Inspection & Lubricate Mast
Verified Lift Chain Adjustment (Inclusive Of Fork Integrity)
Check Or Replace Spark Plugs
Check Or Replace Dist. Cap & Wiring
Our extensive inventory of parts will keep your forklift up and running, whether you have a new or used forklift. We offer 6,000+ factory replacement parts along with rebuilt and reconditioned parts.